Over the years, I have run a lot of races. And I mean a lot of races. The lifeblood of these events are the volunteers who take time out of their busy schedule to help put on the races. I always make an effort to thank them for their efforts, however this really isn't enough. I need to do more. While it's taken me an exceptionally long time, I'm finally starting to up my own volunteering to support this amazing community.
Last Saturday, my wife and I helped run the 3rd aid station at Phunt. I had run the race five times over the years and it's the localest of local races at only a half hour away. I love the race's vibe and plan to make this a new annual tradition.
We got lucky with the weather this year. You never know exactly what what you'll get in mid-January. Last year the high was low-20s. I've also run this in rain and snowy conditions. It was a little windy in the open field where we were located, however nothing worth complaining about. Toss on a couple extra layers and you're good to go.
We got to the aid station a little before 8am. The 50K starts then, but it takes a while for the lead runners to get that far along the course so we had plenty time to set things up. We had a bunch of popup canopies, tables laden with just about every type of snack you can imagine, and some hot food choices (potatoes, bacon, quesadillas).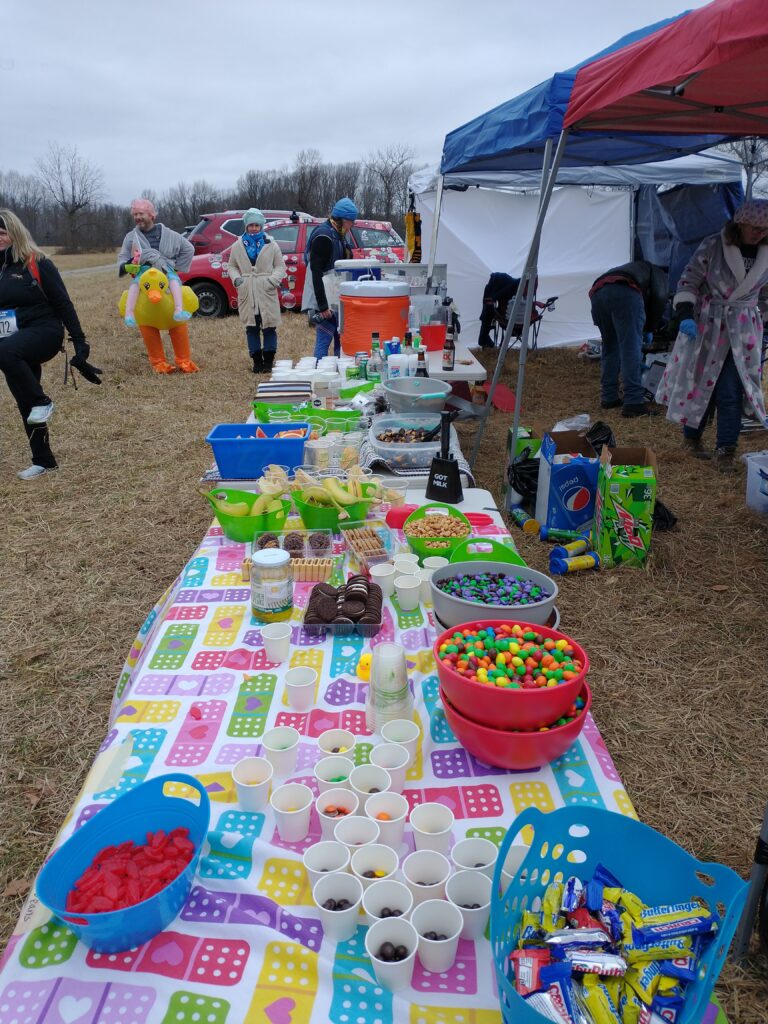 We also had a theme.
Phunt does an excellent job of getting their aid stations to come up with themes to make things a little more fun. While aid stations themselves will boost your morale a little bit, nothing puts an extra pep in your step like walking up to a M.A.S.H unit (typically AS #1's theme). Last year our aid station went with Braveheart for their theme and several years back they had one of my all-time favorite themes ever (Hans and Franz). This year we went with a bath theme. I'm not sure who enjoyed it more, the runners or us.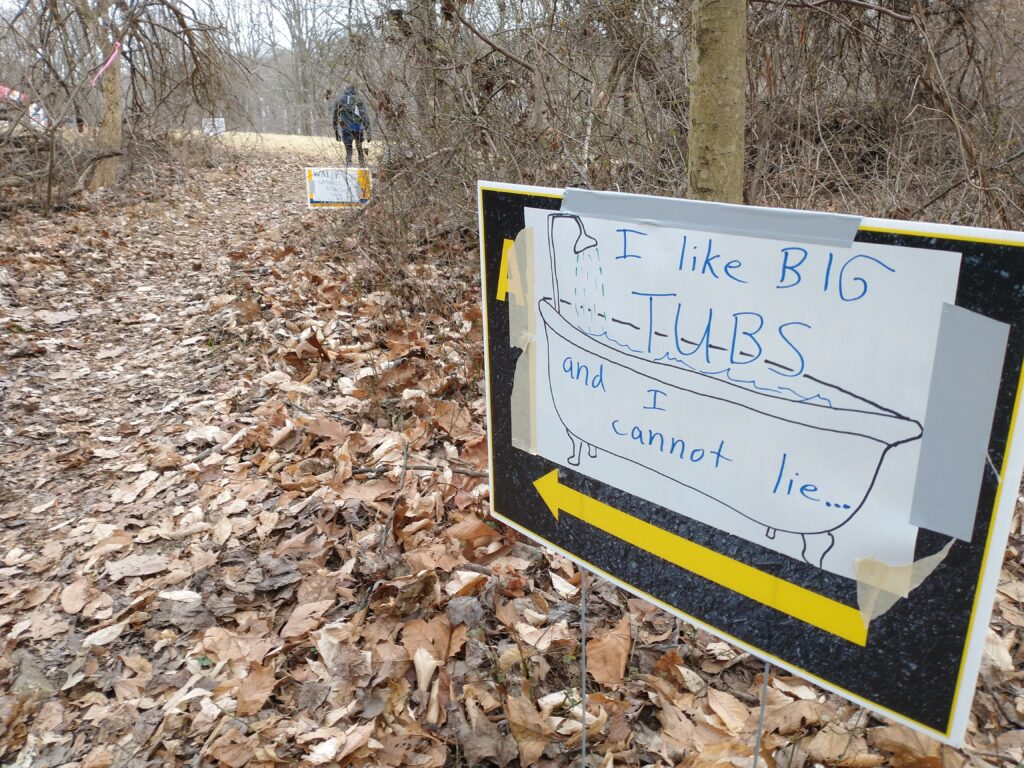 The last runner came through about 30 minutes before the 4pm cutoff. We packed up our gear and leftover food (of which there was a ridiculous amount) and then took it back to the activity hall. The RD, Carl, does an amazing job supporting the volunteers who come out to help. We got pizza delivered for lunch, the same hoodies that were given out to runners, and he announced that anyone wanting to run the 2024 race would get comped an entry. Not that we're out there volunteering for what we get out of it, but it's all very thoughtful of him.
Overall, I can't recommend this race enough. Whether you want to run it or support those who do.