In this race report:
Flat hundreds are not easy!
Making friends is fun!
Headlamps can break or make your race!
You can never be too hot overnight in hundreds!
And much, much more!
At some point, I will be able accurately predict an ultra finish time.
Last weekend I ran the inaugural NJ Devil 100 Miler. After many years of planning, the Beast Coast Pro team and their amazing volunteers were finally able to put on this race. It starts and ends at the Lake Absegami Day Use Area Parking lot in Bass River State Forest. The course is set up as a long lollipop with a 45 mile out-and-back on the Batona Trail with a 10 mile loop on the Mt. Misery trail. Fun fact: Batona is not a local Native American tribe but short for Back To Nature. Obviously.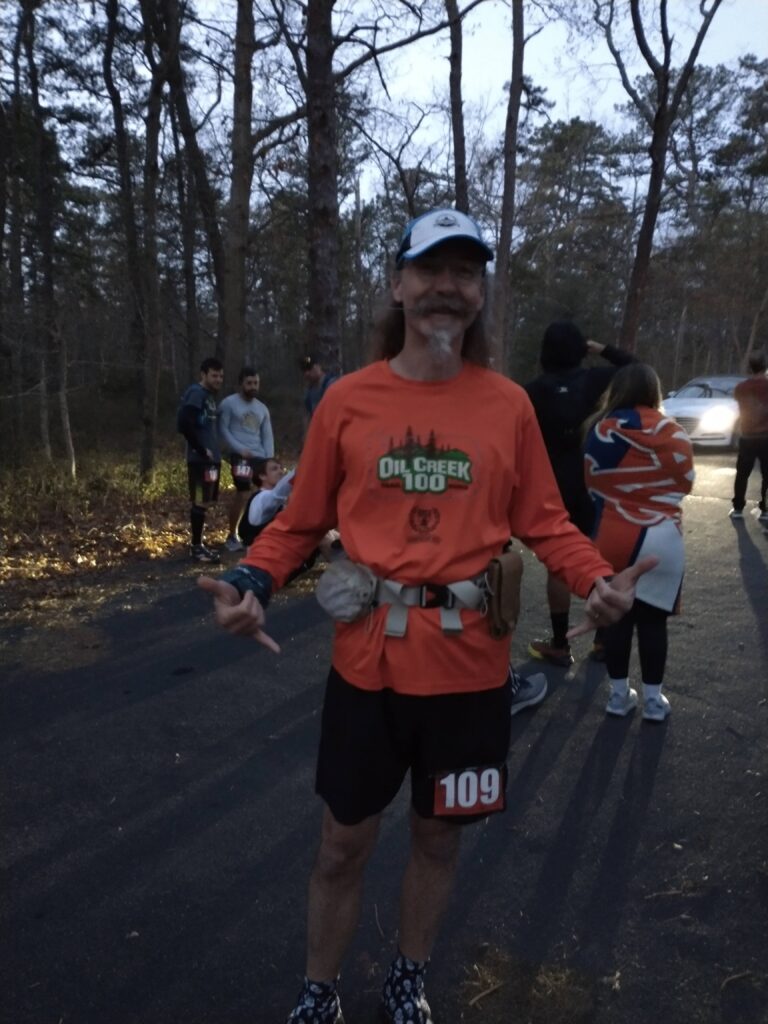 While not 100% accurate, my Garmin measured the course at 100.7 miles with 2,083 feet of elevation gain. This is considered a flat 100 mile course. A flat 100 mile course is not an easy hundred mile course. There is no such thing! But we think "easier" hundred mile course and the next thing you know you're handing your crew leader target times for aid stations that equate to a 20 hour finish or a 40 minute PR. Now, I'm not saying I did such a thing. . . sigh. OK, I did such a thing.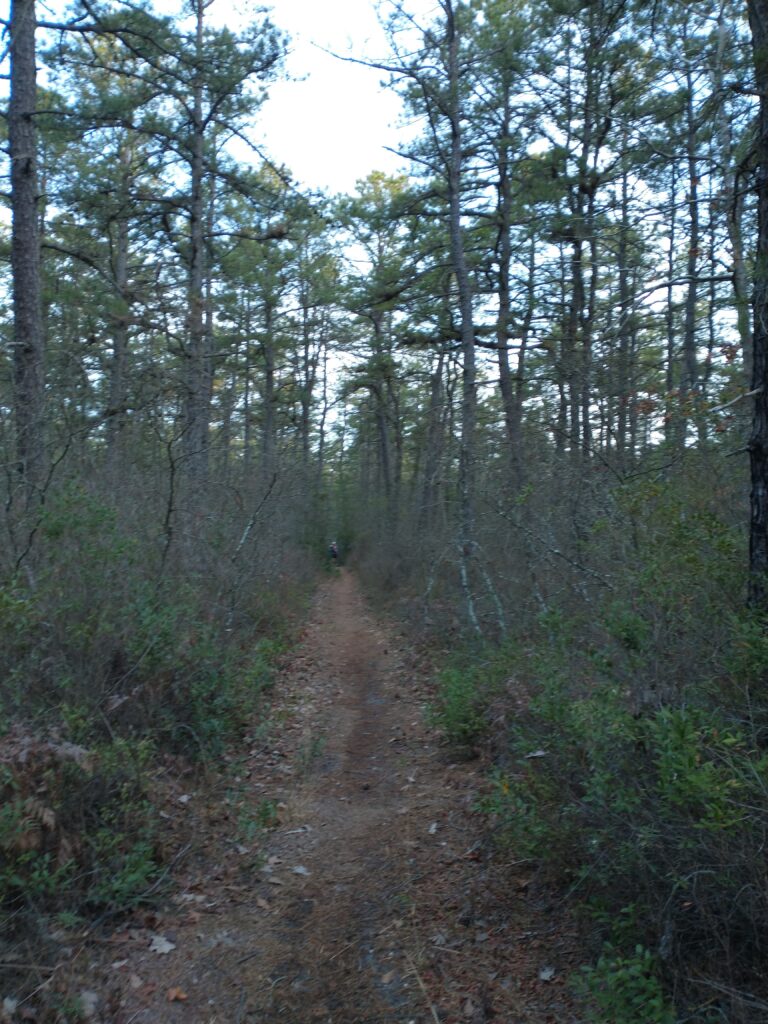 Luckily, overestimating my ability in hundred mile races is something I mastered years ago. So it only took me three miles to realize that an 11 minute pace was not going to be sustainable for fifty miles (Plan A). The one good thing about my persistently optimistic track record is that it's taught me to quickly pivot away from unrealistic goals. So out went tracking my average pace to stay conservative and in came just looking at the time of day. It's easy to get discouraged looking at your average pace slowly creep up, while looking at the time let's you know the race is progressing without giving you any place to anchor negative thoughts (10am is just 10am after all).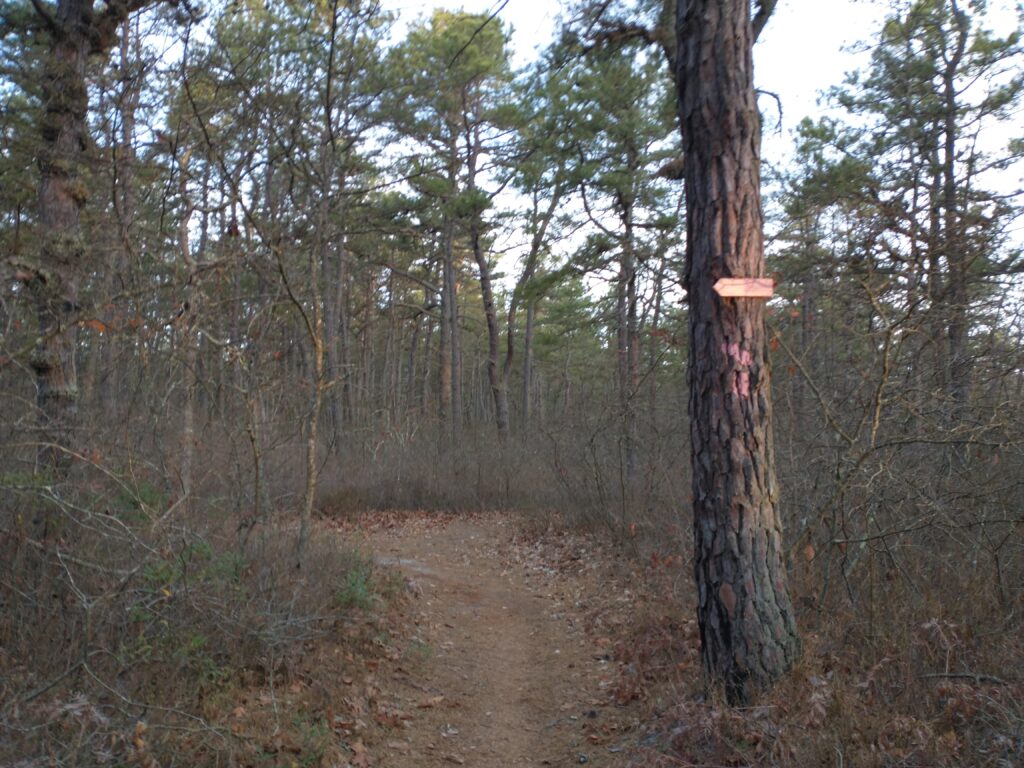 It typically takes about 20 miles for runners to settle into their all day pace. I was lucky enough to run the next 20-30 miles with a great group of guys that kept me really pumped. I'd like to give a heartfelt word of thanks to Alex, Peter, Danny, Dan, Sina, Ned, and (I think) Ryan. I'm always amazed how much quicker and more enjoyable the miles flow by when you're chatting with a cool bunch of new friends. For some reason, they had me pace them most of the time. I was a little uncomfortable with this as I'm pretty erratic with my run/walk ratio and didn't want to screw up their races, but I can't really force people to run faster than me. The converse is also true.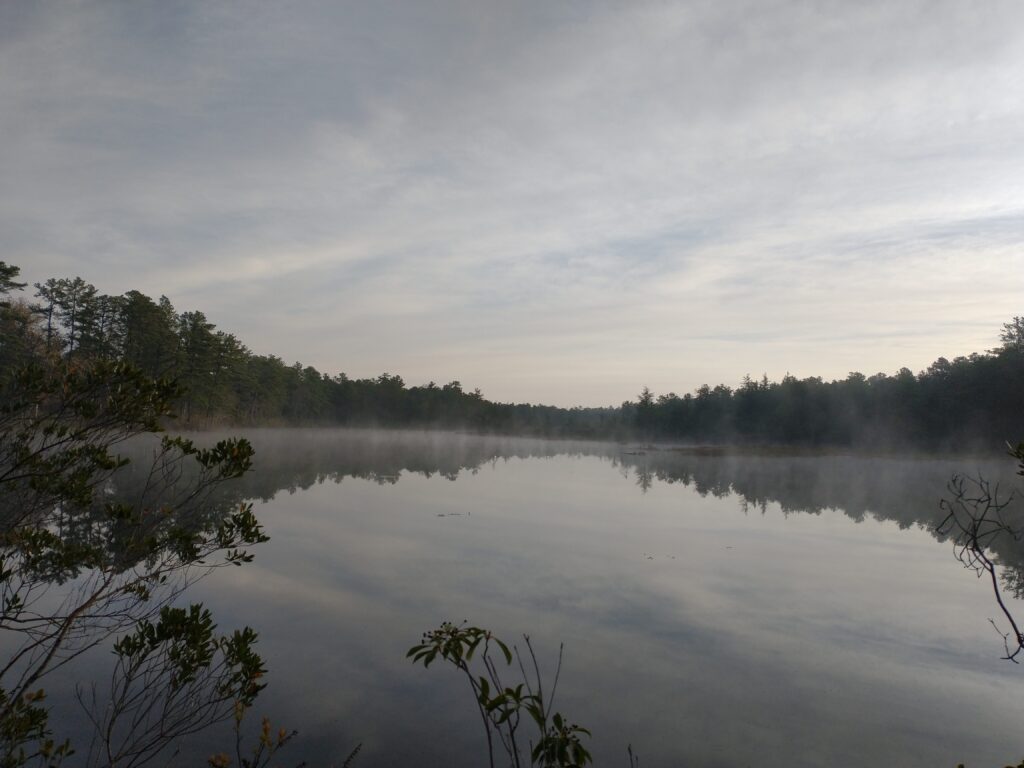 This is where I need to mention that it was hot. It wasn't quite Africa hot, but it got close. I dealt with it as best as I could by cutting back my effort and grabbing ice at every aid station. Overall, my guess is this cost me maybe an hour on my finish time.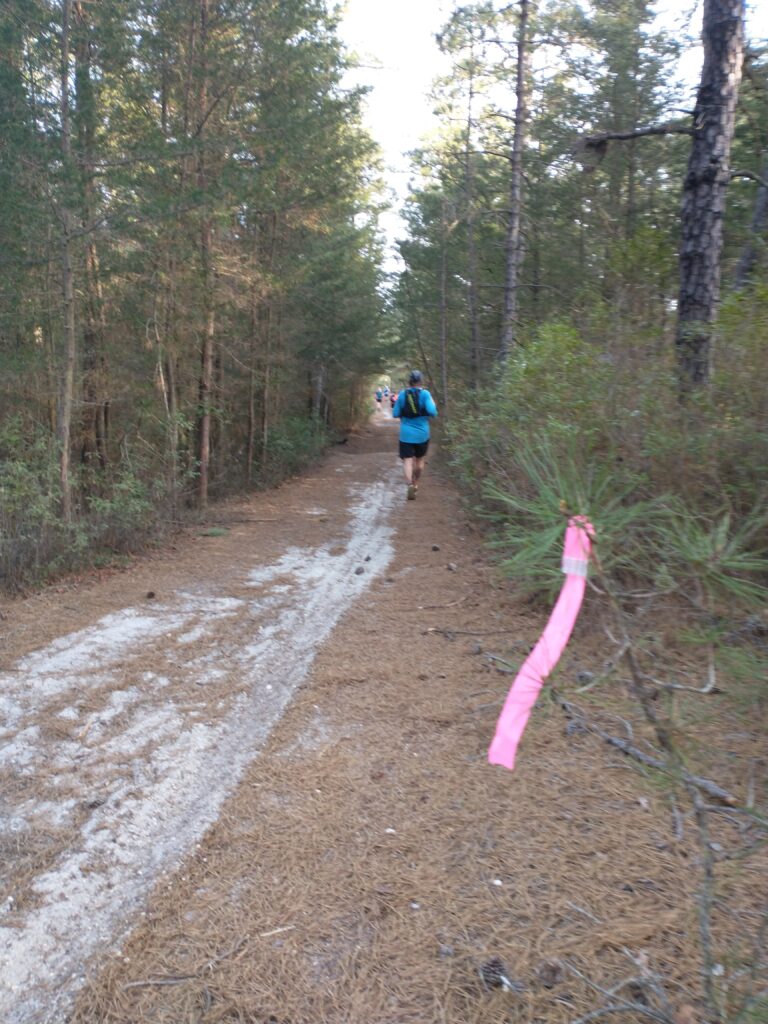 I hit the Mt Misery aid station a little before 5pm or almost 2 hours behind my target time. Ha! Up until this point, I had been running with my new friends continually. From this point forward, I would be completely on my own between aid stations. I only saw two other runners heading inbound. One leaving Mt. Misery and the other 38 miles later on. I was a little surprised to see runners for a couple miles after leaving Cooper's Rd still moving outbound. I wouldn't have thought I had gotten that far ahead of other runners. As someone who was DFL in their last race, I have the utmost respect those out there surfing cutoff times and in many ways a 29 hour finish is more impressive than one half that time.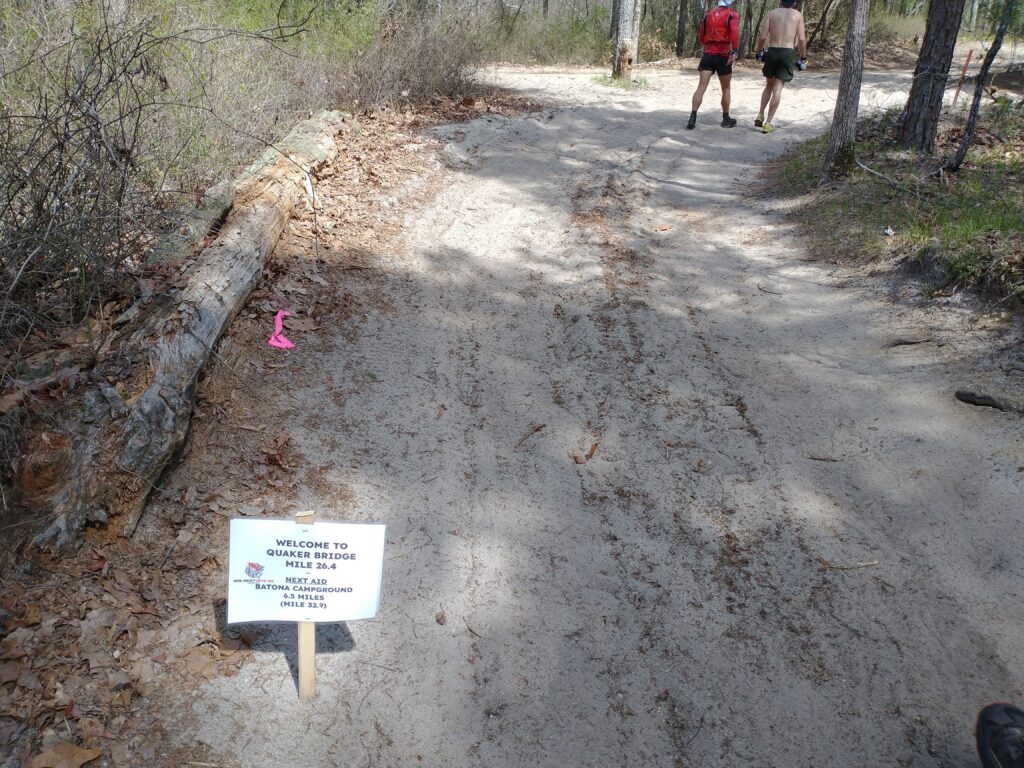 People talk about the boost you get when the sun comes up on the second day of an ultra, but nothing beats the feeling of a cool evening after a hot day of running in my opinion. I went from running 13-15 minute splits from mile 30 until Mt. Misery to 12-14 minute miles back through Batona Campground. I felt amazing. I wasn't sure how long things would keep clicking for me so tried to stay in the moment as much as possible and not borrow trouble from the future.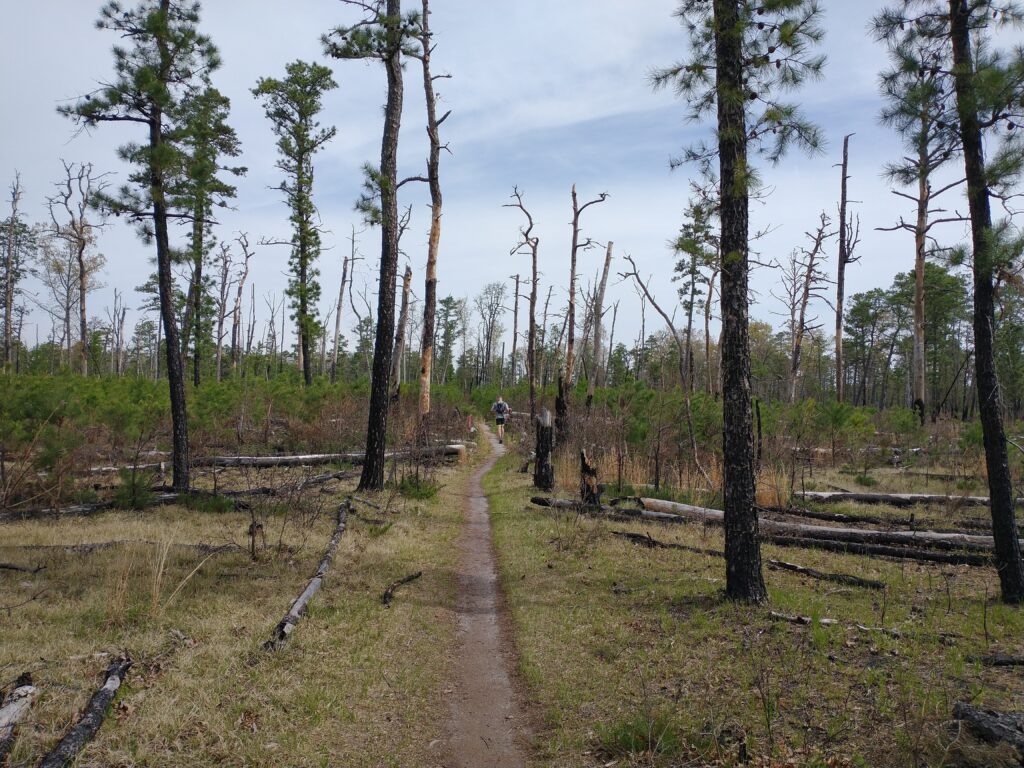 And now we get to the point in the race that likely caused the very low finisher rate of 53%: the rain. I've now started four April hundred milers and prolonged (6+ hours) periods of rain have been the one constant. Every. Single. Damn. Time. This year it started as a light drizzle from 8 till 10pm and then continued pretty much nonstop for the next 8 hours. My general rule of thumb is to dress like it's 10 degrees cooler than the overnight low as it always feels colder than it really is. If it's raining, make it 20 degrees. In my experience, I've never, ever been too hot overnight in a hundred no matter what I'm wearing. At Batona Campground a little after 9pm, I swapped long sleeve shirts, grabbed my raincoat, and a pair of gloves. The raincoat was mostly around my waist to start, but as the night progressed it stayed on and then zipped up more and more. The gloves I was able to mostly keep unused until the last 2 miles, but they were very much needed for the closing stretch. Overall, I dressed warmer than I thought was necessary and still got cold towards the end.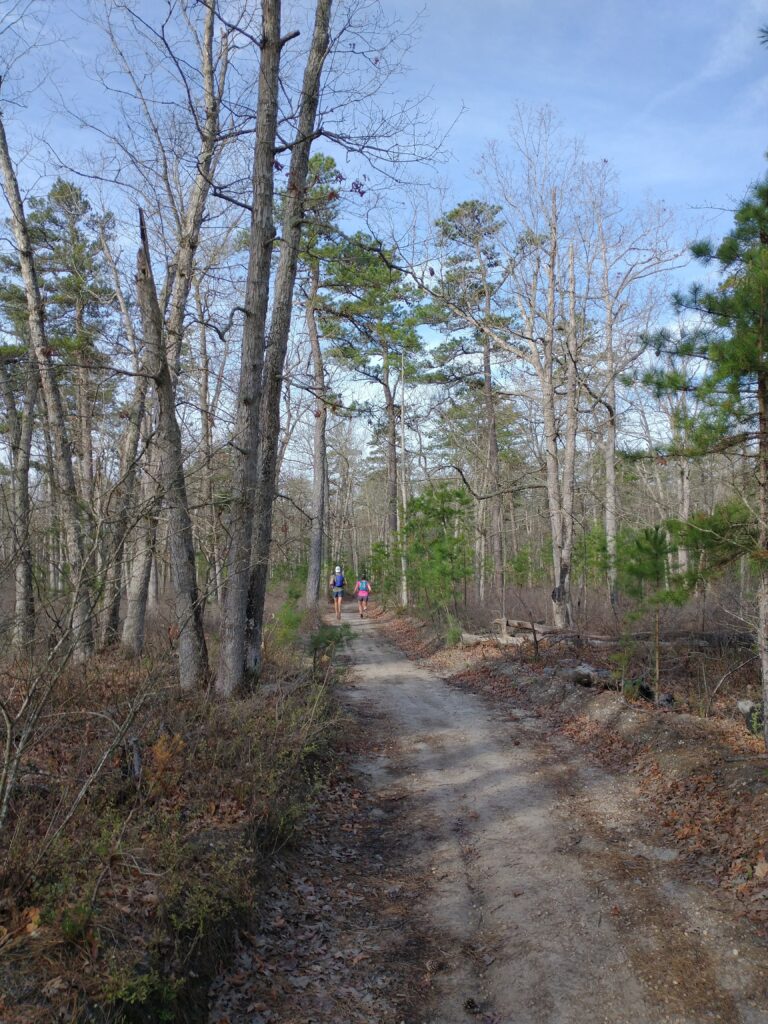 Leaving Batona Campground, my pace slowed back to my afternoon splits. I still felt good and was eating and drinking as much as possible, but I just couldn't find that extra gear. I was walking more and more and my "running" more closely resembled a shuffle. Eventually, I saw lights behind me and then heard another runner call my name. Turns out Alex and his pacer had finally caught up with me. I mentioned I was basically walking it in and wished them luck. Not too long after they passed me, I caught my toe and hit the sand. Somehow my headlamp got knocked off. After readjusting it on my head, I noticed it seemed much brighter out. And wouldn't you know it, I could run again! Yippee! I've got a decent headlamp, but I think it's time I upped my game and invested in a brighter light so this never happens again. I caught back up to Alex as we were heading into Evan's Bridge. After a quick stop, I was back out for the final eleven miles of the course.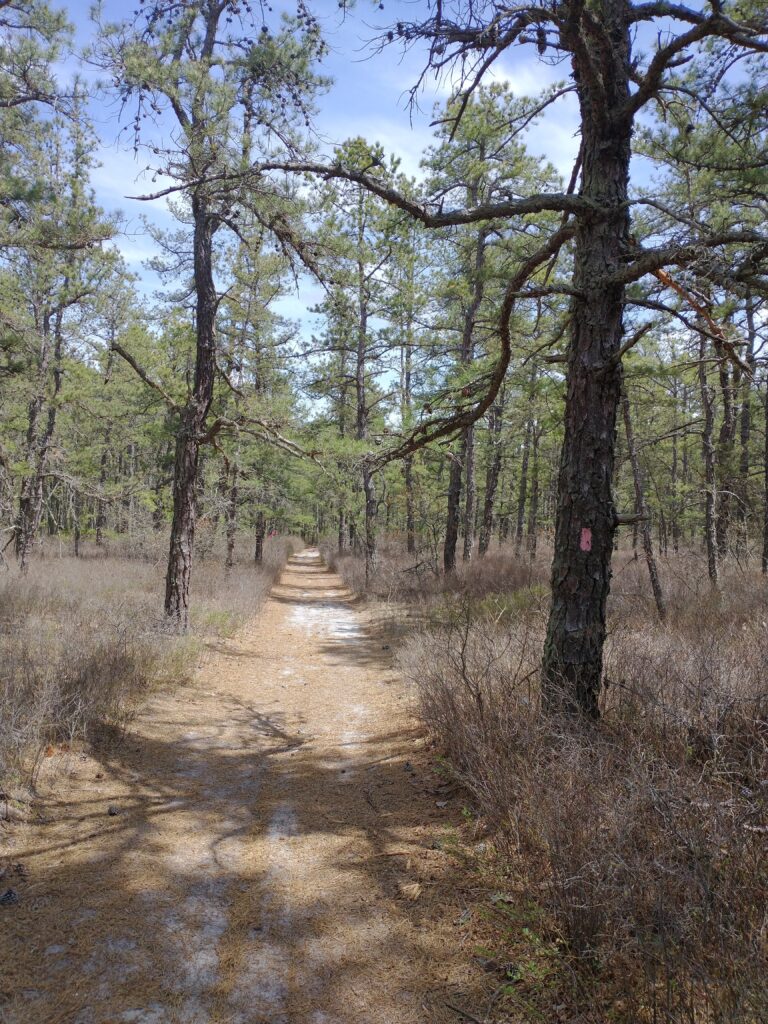 My guess is the distance between the last several aid stations also had something to do with the low finisher rate. It was a long 8 miles from Washington Rd to Evan's Bridge. It was then a loooooong 9 miles to Dan's Bridge. It took me about 2.5 hours to cover this and I'm sure many of those behind me were closer to three hours. Runners are more likely to drop at crew accessed aid stations due to the convenience of quitting so make sure you have strategies set up ahead of time to keep you moving along.
This is a fairly unique flat course for the Mid-Atlantic region in that rail trails and/or roads are not used. The trails are a little sandy, but not for overly long sections. And while there is the occasional root or rock, it's rather non-technical despite my ability to prove otherwise. Overall, I had an amazing time and would recommend this race to anyone looking to test themselves at the hundred mile distance. Just don't think it's easy.
If this hasn't convinced you to run the race yet, let me just dump the rest of my photos here to close things out.